Home Shifting Services In Lahore
Experience The Best Home Shifting Services With Our Top-Rated And Efficient Packers and Movers In Lahore
info@packersandmoverslahore.com
Avail excellent Home shifting services
Moving homes is always not an easy task. It needs a lot of planning, packing and unpacking and coordination, which can be stressful and challenging. Overall Home Moving process becomes very stressful and overwhelming. So, we provide the best Home Shifting Services to save you from hassle and stress. We are a full service and reputable Home Moving Services Company based in Lahore. Our Company is really committed to offer our customers with the best in class Relocation Experience.

We are fully aware that every Home Relocation is specific and unique. So, we provide world class and personalized Home Shifting Services. These services are especially designed to meet your unique needs. Our excellent team of skilled Packers and Movers in Lahore always work with you to make a personalized plan that addresses all of your needs. We take great interest to make our team highly skilled and dedicated individuals.
Email: info@packersandmoverslahore.com
What we offer in home shifting
Packers and Movers Lahore Company specialize in helping individuals and families move from one residence to another. We take care of all the logistics and hard work for you.
Our Home Shifting Services include:
1. Packing and loading: Our team of Professional Packers and Movers in Lahore    
    carefully wrap and box up all of your belongings. They ensure that everything is           
     protected during Home Shifting Transport. 
2. Transportation: As a top class Home Shifting Company we have a fleet of 
     well-maintained moving trucks. These trucks are equipped to handle all types of      
    House Shifting Services. Whether you're moving across town or across the country.
     We are here to make your Home Shifting Transportation as smooth as possible.  
    Our experienced drivers will safely transport all of your belongings to your new home.
3. Unloading and unpacking: As experienced Home Shifting Company once we've arrived 
   at your new location, our Professional Team carefully unloads all of your belongings. 
   Our expert Movers in Lahore also place them in the appropriate rooms. We can also 
   assist with unpacking and setting up your new home if requested.
4. Extra Services: Our experienced team of Packers and Movers Lahore also provide 
   additional services. These services are disassembling and reassembling furniture, packing fragile items, and even storage solutions if needed.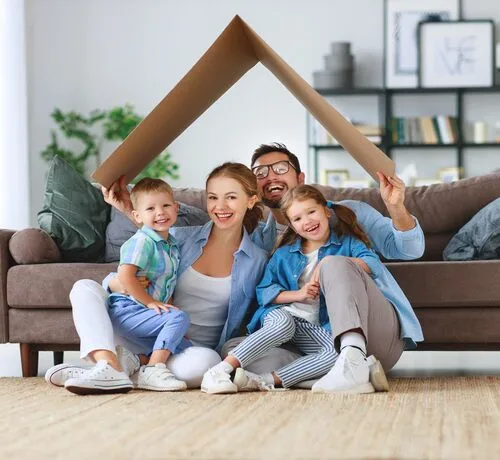 The Home Shifting Process being a complex and stressful process is always required to choose a trustworthy and reputable moving company. When we talk about Best Home Shifting Services in Lahore, our Packing and Moving Company is the best option for many families and businesses. Having 32 years of experience in the moving field, we are a reputable and top class Moving and Packing Company in Pakistan. We also provide very affordable and customized Home Shifting Services. These services are especially designed to meet every individual's specific needs.
Additional Aspects Of Our Home Shifting Services
Safety and security measures: Our Packing and Moving Company takes every precaution to protect your belongings during the Home Shifting process. This is our important aspect to highlight. It gives our potential customers peace of mind when entrusting their possessions to our company.
Customized plans: We as the best moving company in Lahore offers personalized Home Moving services designed to meet each customer's unique needs. We are always available and willing to work with our customers to create a plan that suits their specific requirements.
Range of services: Our moving company offers both self-packing and full-service moving options, as well as a range of cost-effective solutions. Highlighting these options can help potential customers determine which service would be the best fit for their needs and budget.
Customer service: Our Packers and Movers are known for their excellent customer service. This is our best quality that can help potential customers feel confident in the company's ability to provide a positive moving experience.
Expertise: Our team is highly skilled and experienced in handling all types of belongings, including fragile and valuable items. These are our precious expertise that can help potential customers feel confident in our company's ability to safely transport their possessions.
Our Moving and Packing Company is renowned in the industry for providing top-notch Home Shifting Services. With years of experience and a team of skilled professionals, we have established ourselves as a reliable and trustworthy choice for all your moving needs. Our reputation speaks for itself as we have a high customer satisfaction rate and numerous positive reviews from our clients. We take pride in our commitment to providing personalized and cost-effective solutions to meet the unique needs of each client. At our moving company, we understand that moving can be a stressful and overwhelming process. That's why we strive to make it as smooth and easy as possible for you. With our team of expert Packers and Movers, you can trust that your belongings are in safe hands. So, whether you're moving across town or across the country, choose our Home Shifting Services for a hassle-free and efficient moving experience.
Our Search terms for home Shifting
Home Shifting Services In Lahore
Home Moving Services in Lahore
House Moving Company
Home Shifting Company In Lahore
House Moving Company in Lahore
House Shifting Services
House Shifting In Lahore
Best Home Movers in Lahore
Home Movers Company In LAhore